Sea Turtle Tri
The Sea Turtle Triathlon – Rescheduled for Saturday, October 28, 2017 – Presented by Zarzaur Law is a youth triathlon event on the beautiful Gulf of Mexico in Pensacola Beach, Florida.  In its 8th year, the event features a full triathlon experience for athletes from 7 to 15 years old while friends and family cheer them on.  With a fully supported event on a closed course, safety and encouragement from volunteers complement the excitement of young competitors becoming triathletes.  NEW in 2017: the event will feature three race distances, adding a longer course for athletes ages 13 to 15.  By popular demand, we will also start all waves continuously, eliminating the hour+ wait for our younger athletes.
Online Registration for the 2017 Sea Turtle Youth Triathlon is now re-opened.  We continue to have slots remaining.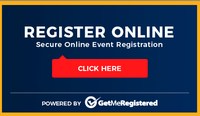 Packet Pickup and Late Registration Information – Packet pickup will be held at the following times and locations:
Friday, October 27, 4-7 PM at the Zarzaur Law Firm, 11 E Romana Street, Pensacola
Saturday, October 28, from 6-7 AM at the race venue.   We will not register athletes on race day.
To stay up to date on the event as more information becomes available, "Like" us on Facebook.
Not getting e-mail from us?  If you want to be notified of important dates and deadlines via e-mail, and  you're not already getting e-mail from us, or you've previously "unsubscribed" to Tri Gulf Coast e-mail, you can opt in HERE to get our (limited number of) e-mails.
Here are our most recent Facebook posts:
The Sea Turtle Triathlon depends on our outstanding and generous volunteers.  We will be opening our volunteer registration site on July 1.
Thank You to Our 2017 Youth Multisport Series Sponsors!
Our Premier Sponsors: Zarzaur Law, PA, Running Wild
Our Major Sponsors:  Subway
Our Series Sponsors:  Alpha-Omega Sports Performance – Three-Sixty, Inc.  –  The Mark Lee Realty Team –  Sandy Sansing Automotive  – The Trek Store of Mobile and Pensacola  – Gulf Coast Cycle and Tri  – Santa Rosa Island Triathlon – Bank of Pensacola – Stephen A. Pitre, Attorney at Law – Montessori School of Pensacola – Blackwater Multipart Festival
Athlete participation has also been supported by the Gulf Coast Bike and Tri Initiative organized by the Gulf Coast Tri Team in association with Santa Rosa Island Triathlon and Anderson Subaru, with grant support from the USA Triathlon Foundation.
Video from 2015 Sea Turtle Youth Triathlon:
Event Info
Sunday, October 8, 2017 at 8:00 am, at Parking Lot G, 1.2 miles east of Portofino Island Resort on Pensacola Beach.
Race Age 7-9 (Born any day in 2008, 2009, 2010):
75 yd swim, 2 mile bike , 0.5 mile run
Race Age 10-12 (Born any day in 2005, 2006, 2007):
150 yd swim, 3 mile bike, 1.0 mile run
Race Age 13-15 (Born any day in 2002, 2003, 2004)
250 yd swim, 4.5 mile bike, 1.4 mile run
The event will be timed by Event Tech Timing. 
Athlete info
Please make sure to review the rules for the event on the USAT rules page.
The Sea Turtle Youth Triathlon welcomes paratriathletes and includes awards in a separate paratriathlete division.  We strive to remove any boundaries to participation. If you have any questions, please us at yms@trigulfcoast.org.
As a USAT-sanctioned youth event, each participant will be required to be a USAT Youth Annual member.  We recommend that you purchase your USAT membership ($10) directly through the USAT website at and print out the temporary member card.  It is possible to join during our registration process, however.  All athletes will be required to present evidence of their USAT annual membership at Packet Pickup.
The 2017 Sea Turtle Triathlon will be monitored by USAT Certified Race Officials.  Athletes, please familiarize yourself with the USAT Triathlon Rules, including youth rules.
Age Groups and Awards
The athletes will be placed into age groups as determined by age on December 31 in the year of the event (i.e., the end of the calendar year).  Awards will be given for 1st through 3rd place (Male/Female) within each of the following age groups:
Hatchlings (Short course):  Age 7, Age 8, Age 9
Loggerheads (Medium Dist): Age 10, Age 11, Age 12
Leatherbacks (Long): Age 13, Age 14-15
Overall awards will be given for 1st place Male/Female on each course (Short/Medium,Long.  Awards for the Paratriathlon division will be 1st place Male/Female on each course.
Event timeline
Please note the following registration deadlines:
Early registration: July 1 – Aug 1  ($25)
Registration: August 2 – September 24 ($32)
Late Registration: September 25 – October 7 ($37)
Transition will open at 6:00 am on the morning of the event and will close at 7:45 am.  This is the time that will be allowed for bikes and run gear to be placed where needed so that it is accessible between the transition from swim to bike (T1) and from bike to run (T2).  During the event transition will be closed and only accessible to the athletes participating.  Volunteers will be present to assist athletes if necessary.
Access by car to the race area will be restricted after 7:45 AM due to road closures.  All participants and spectators will need to arrive at the race venue before 7:45 am.  Vehicles will not be able to leave until the conclusion of the event.
The race will begin at 8:00 AM, with waves starting every 3 minutes.
Assignment of age groups to specific waves will occur later in the summer.  Final instructions will be provided at packet pickup.
Course info
Transition:
The transition area will be located approximately 1.2 miles east of Portofino Towers on Pensacola Beach.  Parking will be located just beyond the transition area in the next parking lot, Lot H.  No parking is permitted on the road or on the shoulder.  (Note:  sand is soft, you WILL get stuck if you pull off the road).  For a larger detail of the area please click on the picture.
Swim:
The swim will be held in the Gulf of Mexico to the south of the transition area. The swim will be 75 yards for the Hatchlings (7-9) and 150 yards for the Loggerheads (10-12), and 250 yards for the Leatherbacks (13-15). The swim consists of a short swim out, then parallel to the beach, and back in. The swim course layout may be modified to accommodate changing conditions on the beach.  For a larger detail of the area please click on the picture.
Bike:
The bike portion of the event will leave the transition area and then head east along the closed road course. For the Hatchlings (7-9) the ride will be an out-and-back of 1 mile each way.  For the Loggerheads the ride will be an out-and-back of 1.5 miles each way.  For the Leatherbacks (13-15), the ride will proceed to the east-end turnaround, then west past transition to a second turnaround through a parking area, then back west to the transition area.  All athletes will be directed, but it is strongly recommended that athletes, especially older ones, review the race course before the race. 
Run:
The run portion of the event will leave the transition area and head west along the road. An out-and-back course like the bike, the Hatchlings will run 1/4 of a mile each way, the Loggerheads will run ½ mile each way, and the Loggerheads will run 0.7 miles each way before crossing the finish line.  For a larger detail of the area please click on the picture.