2018 Zarzaur Law Maritime de Luna Du Youth Duathlon
Thank you for participating in the 2018 Zarzaur Law Maritime De Luna Du Youth Duathlon!
The 2018 Race Results are available here.
We look forward to seeing you next year.  We look forward to seeing you this fall, October 7 for the Sea Turtle Triathlon and September 1 for the TriGulfCoast Youth Triathlon Clinic.  Registration for each will open on July 1, 2018.
As the first race of the 8th annual 2018 TriGulfCoast Youth Multisport Series, the Zarzaur Law Maritime de Luna Du Youth Duathlon will be held March 11, 2018 at Pensacola's Vince J. Whibbs Sr. Community Maritime Park.  The race will begin at 8:30 AM and will offer a scenic run-bike-run course for young athletes ages 6 to 15 (as of December 31, 2018).
Athletes will start in approximately 6 age-group and gender-specific waves.  Race distances are as follows:
Ages 6-9:

Run 1:    0.4 mile
Bike:      2 miles
Run 2:    0.5 mile

Ages 10-15:

Run 1:   0.6 mile
Bike:     3.2 miles
Run 2:   1 mile
Registration for the 2018 Zarzaur Law Maritime de Luna Du Youth Duathlon is CLOSED.  If you have questions, e-mail us a yms@trigulfcoast.org or call (850) 733-6461.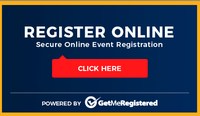 | | | |
| --- | --- | --- |
| Registration: | 12/1/17-12/31/17 | $25 |
| Registration: | 1/1/18 – 2/27/18 | $32 |
| Late Registration: | 2/28/18 – 3/10/18 | $37 |
School-Based Teams
Following our successful debut in 2017, the 2018 Maritime De Luna Du Youth Duathlon will again offer awards for school-based teams.  We encourage EVERY athlete to register as a member of their school team.  School awards will recognize school teams for the aggregate performance of athletes registered as part of the team.  Each athlete completes the full event and also competes for individual age group awards.  The top three scoring schools will receive a school trophy.  Team scores will be based on the six best-performing athletes on each team, although the number of members is not limited.  Athletes should attend the school for which they are competing.  Homeschool students may form as many or as few teams as desired.  Athletes may join the "homeschool team" or contact yms@trigulfcoast.org to form a specific homeschool team.  Students may join their school's team during registration (if their school is not listed, request that it be added by e-mailing yms@trigulfcoast.org).  Schools (or groups of their students) may also preregister to field a team until February 20.  A pre-paid entry fee of $150 will register up to 7 athletes (i.e., 6@$25 + 1 free).  Additional athletes can be pre-paid at $25 per athlete.   For further information, see our full team instructions.
Volunteer at the 2018 Zarzaur Law Maritime de Luna Du Youth Duathlon!
Putting on the duathlon requires lots of generous volunteers.  We appreciate ALL our event volunteers!  Our veteran volunteers say volunteering is fun (the kids make it fun and we try not to get in the way!).   If you would like to volunteer, please REGISTER following the button below.
Race Information
Packet Pickup:  Packet pickup will be held from 3 to 5 PM on Saturday at the offices of Zarzaur Law, 11 E Romana Street, Pensacola, and on-site on race morning from 6:30-7:30 AM.  After online registration closes, late registration will be available during Saturday packet pickup.  We will not be registering athletes on race morning.
Latest Deluna Du News from Facebook
Volunteers are needed to help on race day.  We would love to have you join our team and guarantee you an awesome great time!  If you would like to help, please use our volunteer registration forms at GetMeRegistered (link to be provided when available).
Site Maps
Participants are required to be youth members of USA Triathlon.  Annual USAT youth memberships are $10 per year and may be purchased in advance from USA Triathlon (recommended, see http://usatriathlon.org).  USA Triathlon membership may also be purchased during online registration.
2018 Sponsors
Thank you to all the sponsors of the 2018 TriGulfCoast Youth Multisport Series.  Your support makes the events possible for everybody to enjoy.  We could not do it without you!
Zarzaur Law, PA is the Premier Sponsor of the 2018 TriGulfCoastYouth Multisport Series and is also one of our founding sponsors.  We look forward to continuing to work with the outstanding team at Zarzaur Law.
2018 Major Sponsors
2018 Series Sponsors
A Little Madness Brewing Company
Alpha-Omega Sports Performance
Bank of Pensacola
Baptist Health Care
Santa Rosa Island Triathlon
The Mark Lee Realty Team
The Trek Store of Pensacola and Mobile
If you or your business would like to become a sponsor, please contact Jim Hagy or Mindi Straw at yms@trigulfcoast.org for further information. Like us on Facebook to keep up to date on the event.
Pillars For Promise  – Tri Gulf Coast Youth Multisport is part of Pillars for Promise.  The mission of Pillars for Promise is to be a "Pillar" of strength and leadership through service, with passion, pride and purpose.  PFP supports organizations that better communities through fundraising programs focused on social issues, sports, mentoring and positive growth.   Tri Gulf Coast Youth Multisport fits nicely within this mission.  PFP provides for organizations trying to develop as a foundation, but do not have 501(c)(3) status to operate under their foundation.   As a "Pillar" TGC Youth Multisport is a 501(c)(3) public charity.