Maritime de Luna Duathlon
As the first race of the 2017 TriGulfCoast Youth Multisport Series, the 7th annual Maritime de Luna Du Youth Duathlon will be held March 12, 2017 at Pensacola's Vince J. Whibbs Sr. Community Maritime Park.  The race will begin at 8:30 AM and will offer a scenic run-bike-run course for kids ages 6 to 15 (as of December 31, 2017).
Athletes will start in approximately 6 age-group and gender-specific waves.  Race distances are as follows:
Ages 6-9:

Run 1:    0.4 mile
Bike:      2 miles
Run 2:    0.5 mile

Ages 10-15:

Run 1:   0.6 mile
Bike:     3.2 miles
Run 2:   1 mile
Registration for the 2017 Maritime de Luna Duathlon – Presented by Running Wild opens December 1, 2016.  If you have questions, e-mail us a yms@trigulfcoast.org or call (850) 733-6461.
NOTE:  Due to a high number of athletes registering late for the event, those registering after 3/7/2017 may not receive an athlete shirt in the size that they prefer, or may not receive one at all.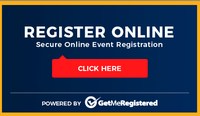 | | | |
| --- | --- | --- |
| Registration: | 12/10/16-1/9/17 | $25 |
| Registration: | 1/10/17 – 2/26/17 | $32 |
| Late Registration: | 2/27/17 – 3/11/17 | $37 |
School-Based Teams  

(New in 2017!)
The 2016 Maritime De Luna Du Youth Duathlon will for the first time offer awards for school-based teams.  School awards will recognize school teams for the aggregate performance of athletes registered as part of the team.  Each athlete completes the full event and also competes for individual age group awards.  The top three scoring schools will receive a school trophy.  Team scores will be based on the six best-performing athletes on each team, although the number of members is not limited.  Athletes should attend the school for which they are competing.  Homeschool students may form as many or as few teams as desired, but should pre-register by contacting yms@trigulfcoast.org.  Students may join their school's team during registration (if their school is not listed, request that it be added at yms@trigulfcoast.org).  Schools (or groups of their students) may also preregister to field a team until February 20, 2017.  A pre-paid entry fee of $150 will register up to 7 athletes (i.e., 6@$25 + 1 free).  Additional athletes can be pre-paid at $25 per athlete.   For further information, see our full team instructions.
Volunteer at the Maritime de Luna Du Youth Duathlon!  We are grateful for the outstanding crew of volunteers who have already signed up to volunteer at the event.  If you would like to volunteer, please contact Mindi Straw at mindi@trigulfcoast.org. 

Race Information
Packet Pickup:  Packet pickup will be held from 2 to 4 PM on Saturday, March 11 at Running Wild, 3012 E Cervantes St, Pensacola, FL, and on-site on race morning from 6:30-7:30 AM.  After online registration closes, late registration will be available during Saturday packet pickup.  We will not be registering athletes on race morning.
NEW AND IMPORTANT.  Packets must be picked up by the parent or guardian who signed the liability waiver during registration.  Parents will be required to show a Photo ID confirming their identity.  If the packet must be picked up by a different person, please bring a signed letter providing authorization.  We provide an authorization letter that can be used for this purpose.  An e-mail making the same statement is also sufficient.
Race Instructions:  Race instructions are available here.  A copy will also be included in race packets.
Latest Deluna Du News from Facebook
Volunteers are needed to help on race day.  We would love to have you join our team and guarantee you an awesome great time!  If you would like to help, please use our volunteer registration forms at GetMeRegistered (link to be provided when available).
Site Maps
Participants are required to be youth members of USA Triathlon.  Annual USAT youth memberships are $10 per year and may be purchased in advance from USA Triathlon (recommended, see http://usatriathlon.org).  USA Triathlon membership may also be purchased during online registration.
2017 Premier Sponsorship
Premier Sponsorship of the 2017 TriGulfCoast Youth Multisport Series will once again be shared by our loyal sponsors Running Wild and Zarzaur Law, PA.  Running Wild will kick off our season with the Maritime de Luna Duathlon and Zarzaur Law, PA will present our Sea Turtle Youth Triathlon in October.  Thanks to both of these outstanding Pensacola businesses for your steadfast support of the TGC Youth Multisport Series.
2017 Premier Sponsors –  Running Wild, Zarzaur Law, PA
2017 Major Sponsors
Alpha-Omega Sports Performance
Subway
2017 Series Sponsors
Santa Rosa Island Triathlon
Three Sixty, Inc
Bank of Pensacola
The Trek Store of Pensacola and Mobile
Gulf Coast Cycle and Tri
Sandy Sansing Automotive
The Mark Lee Realty Team
If you or your business would like to become a sponsor, please contact Jim Hagy or Mindi Straw at yms@trigulfcoast.org for further information. Like us on Facebook to keep up to date on the event…Maritime de Luna Duathlon Facebook
Pillars For Promise  – Tri Gulf Coast Youth Multisport is now part of Pillars for Promise.  The mission of Pillars for Promise is to be a "Pillar" of strength and leadership through service, with passion, pride and purpose.  PFP supports organizations that better communities through fundraising programs focused on social issues, sports, mentoring and positive growth.   Tri Gulf Coast Youth Multisport fits nicely within this mission.  PFP provides for organizations trying to develop as a foundation, but do not have 501(c)(3) status to operate under their foundation.   As a "Pillar" TGC Youth Multisport is now a 501(c)(3) public charity.